Swipe to the left
​Baby It's Cold Outside: Preparing your Home for the Holidays
By

Jaclyn Gannon
December 7, 2016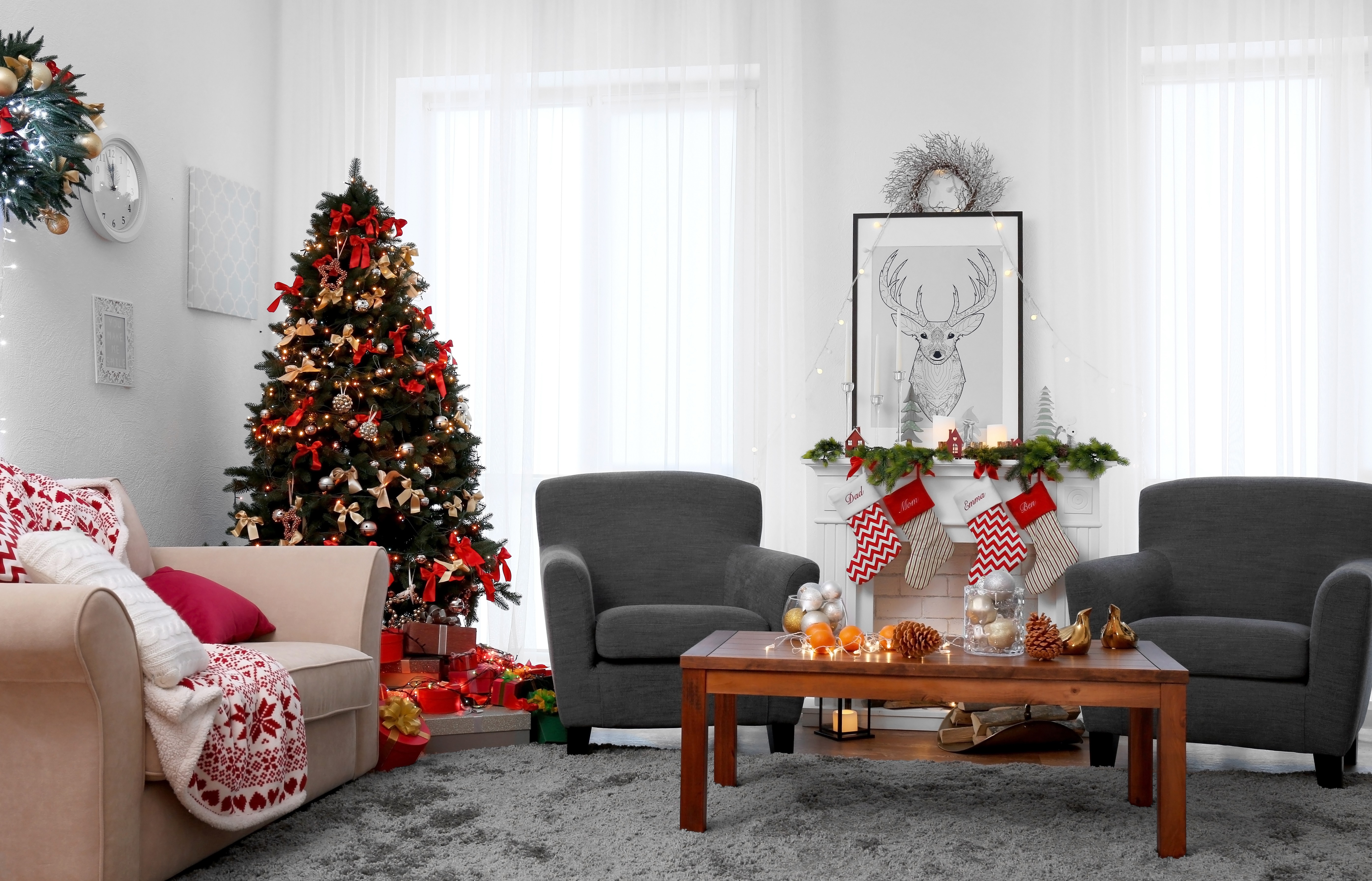 Seasons change, and so should your home. The colder months bring freezing winter weather which means the danger of frozen pipes, and frigid temperatures also mean you'll need to have your heater in top working order. Here are four quick considerations to make when preparing your home not just for the winter, but also for the holiday season.
1) Change the air filter on your furnace
Changing furnace air filters not only improves the air quality inside your home, but also keeps your utility bill lower by helping your heating and cooling systems run more efficiently. If you live in a cold area, you'll be relying on your heater day in and day out to keep you comfortable and warm. If it's not running efficiently, your wallet will feel it.
So while it's crucial to inspect and change your filters in the winter, it should be done more than just annually. For best results, you should inspect your filters monthly, and change them every three months. Some even say you may even consider changing them monthly depending on the air quality in and around your home.
2) Add scented essential oils to your air filter
No more messing around with open flames and candles. Adding some essential oils to your air filter is a convenient way to have festive and invigorating seasonal scents permeating the air of your home during the holidays. Essential oils like peppermint, cinnamon and pine not only make your home smell lovely, but they also help you stay healthy during the winter months.
Applying the essential oil to your filter is safe and extremely easy. When you install a new filter, simply use a dropper to add a few drops of your favorite essential oil directly onto the ridges of the filter.
3) Replace your current vent covers
Want a quick way to add festive accents to your home? Consider replacing your current vent covers with decorative vent covers. Covers come in beautifully intriguing and ornate designs and in materials like wood, resin, and metal. There's no need to continue living with your boring old vent covers when you could enhance the look of each room in your home with these reasonably affordable and unique accent pieces.
4) Start small, but don't stop there
Keep in mind that the tips we've given are by no means a comprehensive list of how to get your home ready for the winter season. Do remember, however, that every little step you take to winterize your home and prepare it for the season is time well spent. Don't wait! Get out there and get your house ready for the chilly months ahead.
LIKE WHAT YOU'VE READ?
Enjoy this article? Share it with others using the share buttons. To get the best articles on air filters in your inbox – sign up for the QualityAirFilters newsletter: