Swipe to the left
Free Air Filter Giveaway
By

Ronnie Piper
December 22, 2017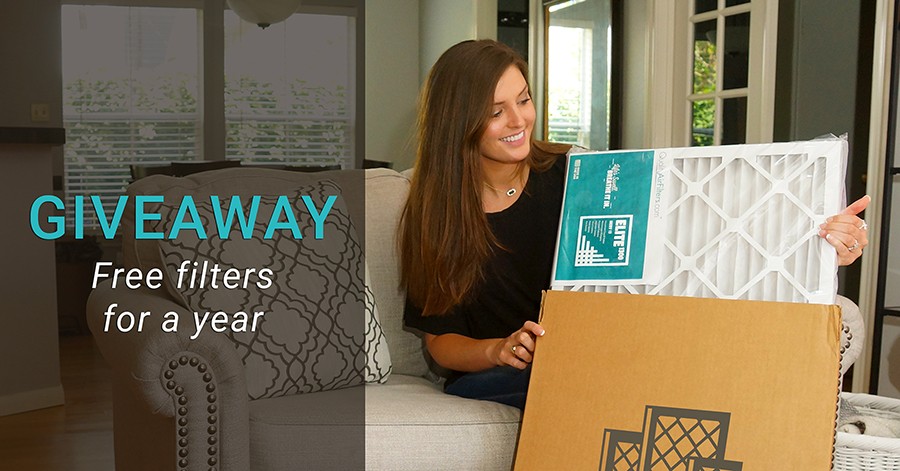 Prize details
The Grand Prize winner will receive a year's worth of free air filters.
Contest Instructions
We're giving away a year's supply of air filters.
Air is our most precious resource. According to the Environmental Protection Agency (EPA) indoor air quality refers to the air quality within and around buildings and structures, especially as it relates to the health and comfort of building occupants. This is why we decided to create a promotion to help a lucky family chosen at random to start the New Year breathing right.
How to Enter
Like our page Facebook and share the post to enter the giveaway.
Prize Eligibility
Only persons residing in the continental United states can enter. Persons residing in Alaska, Hawaii and Puerto Rico are not eligible to participate in this giveaway.
Giveaway Starts
December 1, 2017 @ 3 p.m. CST
Giveaway Ends
December 31st, 2017 11:59 p.m. CST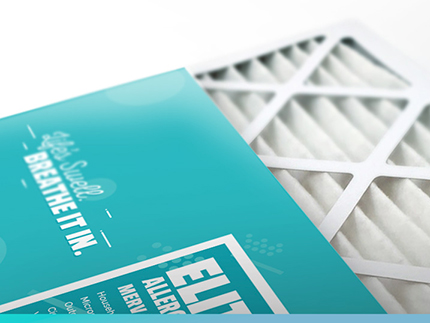 This promotion is not sponsored supported or organized by Facebook. The recipient's information provided upon being notified as winning the Giveaway is not given to Facebook but to www.Qualityairfilters.com


Limitation Of Liability
QualityAirFilters.com is not responsible for any incorrect or inaccurate information, technical error, or human error which may occur in the processing of entries and submissions. QualityAirFilters.com assumes no responsibility for any error, omission, interruption, deletion, defect or alteration of entries. QualityAirFilters.com reserves the right, in its sole discretion, to cancel, terminate, modify or suspend the QualityAirFilters.com Giveaway, in whole or in part, at any time.
Selection of Finalists
Following the, 2017 deadline, QualityAirFilters.com will contact the winner via email or Facebook message.
Selection of Winners
One (1) winner will be selected from among the applicants, notified and announced in January. The odds of winning depend on the quality of each entry. The decisions of judges are final. Winner will be notified via email or Facebook message. Acceptance of award constitutes permission (except where prohibited by law) to use winners names, cities, states, likenesses and/or voices for purposes of advertising, promotion and publicity without additional compensation. Awards will be sent to the winner after all required proof and documentation is received.
Terms & Conditions
By entering, participants agree to be bound by these Official Rules and the decisions of QualityAirFilters.com, which shall be final. All applicable federal, provincial, state, and local laws and regulations apply. Except where prohibited by law, participation constitutes the participant's consent to QualityAirFilters.com's use of their names, cities and states of residence, and entries (videos) for advertising, publicity, and promotional purposes in any media, online or offline, without further permission, consent, payment or other consideration. If, for any reason, the promotion is not capable of running as planned, including infection by computer virus, bugs, tampering, unauthorized intervention, fraud, technical failures or any other causes which corrupt or affect the administration, security, fairness, integrity or proper conduct of the promotion, QualityAirFilters.com reserves the right, at its sole discretion, to cancel, terminate, modify or suspend the promotion and to select winners from among all eligible entries received prior to the date of termination. QualityAirFilters.com reserves the right to amend or modify the Terms & Conditions at any time during the promotion.
LIKE WHAT YOU'VE READ?
Enjoy this article? Share it with others using the share buttons. To get the best articles on air filters in your inbox – sign up for the QualityAirFilters newsletter: