Swipe to the left
Saving Energy at Home: How Much is Your Air Costing You?
By

Jaclyn Gannon
October 6, 2016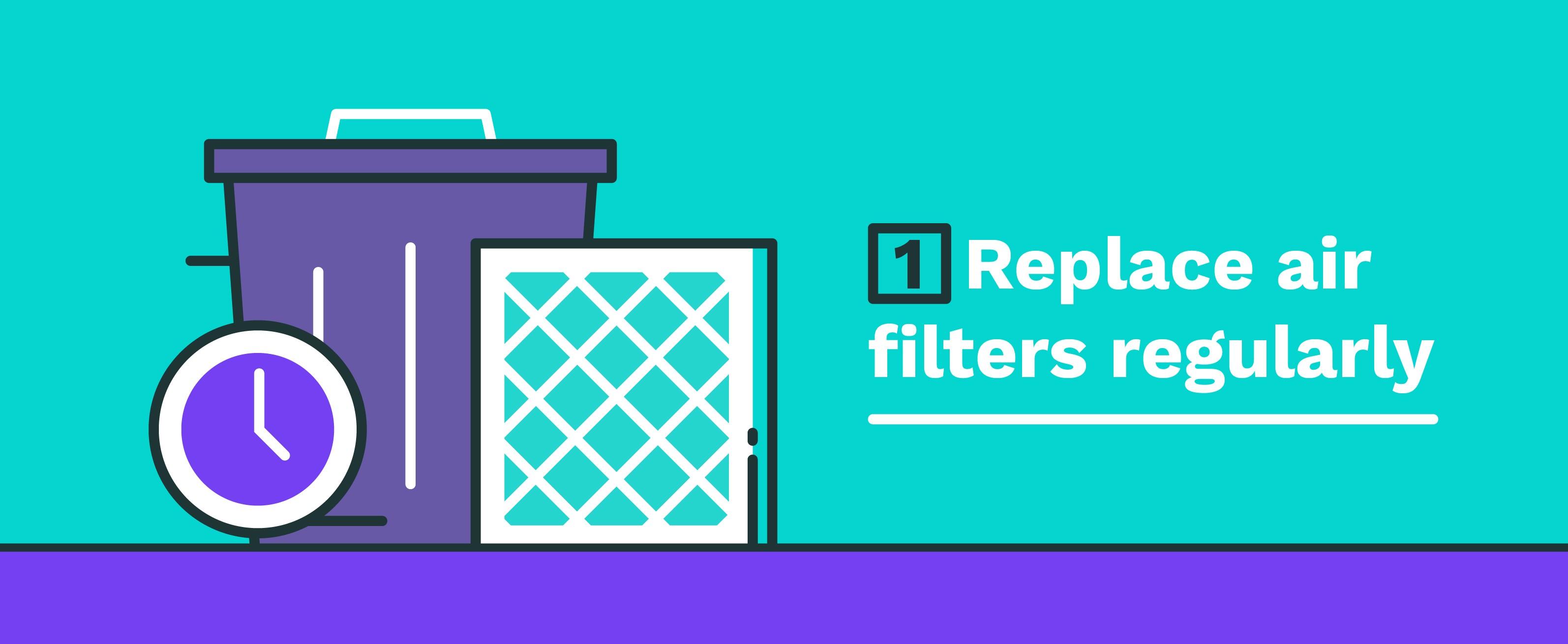 In our homes, we strive to have a comfortable living climate without breaking the bank. Depending on where you live, it's a fine line between cooling your home for those sweltering 120 degree days and seeing a huge increase in your electric bill or simply suffering through the season without using air conditioning to save money. At the end of the day, do you know how much air consumption is costing you? How can you best save energy at home?
Using energy at home is a big expense homeowners are faced with, as heating and cooling are essential during the year. According to the U.S Department of Energy, "Heating and cooling accounted for about 56 percent of the energy used in a typical U.S. home, making them among the largest energy expense." Additionally, "Two-thirds of all homes in the United States have air conditioners. Air conditioners use about 5 percent of all the electricity produced in the United States, at a cost of over $11 billion to homeowners."
Despite the high costs to keep a livable climate within a home, homeowners can save money and reduce energy consumption in regards to heating and cooling with these five tips.
1. Replace air filters regularly
A good rule of thumb for any homeowner is to change the air filters in your furnace every one to three months or as recommended by your furnace manufacturer. When you neglect this chore, it can not only damage your furnace, but increase your energy consumption. According to a document provided by the U.S. Department of Energy, regular maintenance of the HVAC system components such as filters, coils and fins are required to enable the system to function effectively and efficiently. The document identifies replacement or cleaning of air filters as the most important maintenance task, noting that "Keeping the filter clean can lower your air conditioner's energy consumption by 5 percent to 15 percent." When you regularly replace your air filters, you'll save yourself from high furnace maintenance bills.
When figuring out how often you should replace your home air filter, ask yourself these important questions:
What kind of filter do you have?
Do you have pets?
Do you have allergies?
Additionally, there are air filter subscription services that make this task easy, as they mail you new filters when it's time to change them out.
2. Use your air conditioner early in the day
Americans spend more money cooling their homes than any other single usage of electricity, accounting for 22.4 percent of the average household electric bill in 2010. Using your air conditioner every day during the summer months can increase your power bill overall. If you have an air conditioner, look at your city's forecast and try to only use it for the hot and humid days. In addition, instead of using it everyday, be preemptive on the days you do use it and turn it on early in the morning before your house gets too hot.
3. Have your doors and windows properly sealed
Another way to save energy at home is to make sure your doors and windows are properly sealed. As a homeowner, take a look at your doors and windows and make sure there is no draft around them. Older windows especially have the tendency to be drafty and let either hot or cold air out at a fast rate. Consider replacing older windows and doors with modern energy-efficient models. Alternatively, you can draft-proof your home and properly seal windows and doors. This is a cheaper and more efficient way to save energy and money, as well as eliminate moisture and insects from entering into your home. From using weatherstripping to new sweeps and installing curtains, there are various ways to draft-proof your home.
4. Insulate
The average price people in the U.S. pay for electricity is about 12 cents per kilowatt-hour. A typical U.S. household uses about 908 kWh a month of electricity. By adding insulation to your walls, attic or basement can help your home retain heat during the winter months as well as save on electricity consumption. Energy.gov shows where in your house is the best place to install insulation. Good areas include: unfinished attic spaces, attic access doors, between the studs and rafters of exterior walls and roof, ceiling with cold spaces above, walls between living spaces and unheated garages, foundation walls above ground level and foundation walls in heated basements. More importantly, caulk and seal around all windows and doors. When homeowners take the time to efficiently insulate their homes, they can end up saving big time with it comes to energy consumption.
5. Set your thermostat
Lastly, another great way to reduce air cost is to set your thermostat to a neutral setting so that you don't add extra charges to your power bill. According to Energy.gov, the smaller the difference between the indoor and outdoor temperatures, the lower your overall cooling bill will be. If you're traveling, keep your house warmer than normal in the summer, and cooler than normal in the winter. Just make sure to have it set no lower than 68 degrees or your pipes may freeze. Furthermore, you can save as much as 10 percent a year on heating and cooling by simply turning your thermostat back 7-10 degrees for eight hours a day from its normal setting.
With these five tips, homeowners will be well on their way towards saving energy at home and using their heating and cooling systems more efficiently.
Sources:
U.S.Department of Energy – Energy Efficiency and Renewable Energy, "A Consumer's Guide to Energy Efficiency and Renewable Energy – Space Heating and Cooling."
U.S. Department of Energy – Energy Efficiency and Renewable Energy, "A Consumer's Guide to Energy Efficiency and Renewable Energy – Air Conditioning."
U.S.Department of Energy – Energy Efficiency and Renewable Energy, "A Consumer's Guide to Energy Efficiency and Renewable Energy – Maintaining Your Air Conditioner."
http://www.npr.org/sections/money/2011/10/27/14176...
LIKE WHAT YOU'VE READ?
Enjoy this article? Share it with others using the share buttons. To get the best articles on air filters in your inbox – sign up for the QualityAirFilters newsletter: