Swipe to the left
Spring Cleaning Tips to Get It Done Once and for All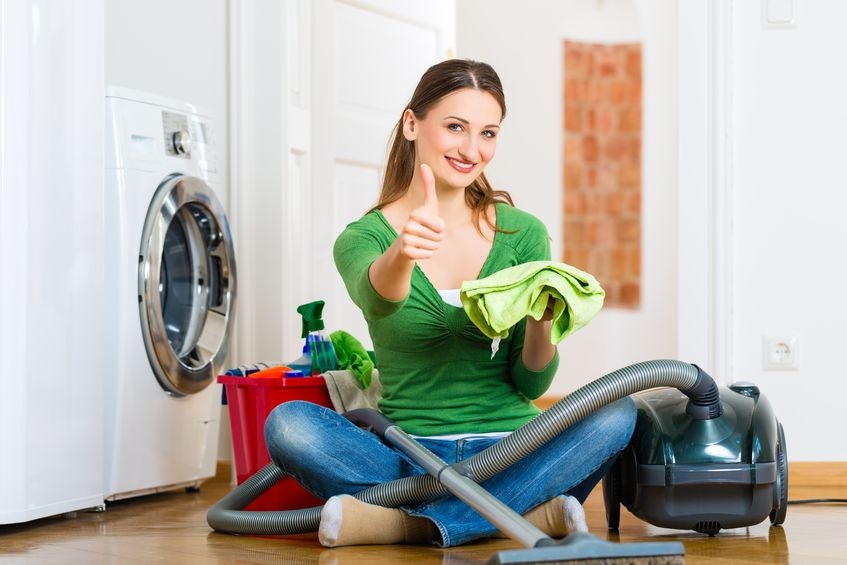 The groundhog may have seen his shadow this year, but that doesn't mean spring won't be here before you know it. And you know what spring is famous for: spring-cleaning. Here are a few tips to make it a little easier on you.
Start Big
Reader's Digest suggests that you start with the items that will make the biggest impact, like your furniture and flooring. These items take up the most space, and if they don't look good, it doesn't matter how tidy your knick-knack shelf looks.
Carpets: A carpet-cleaning machine is heavy enough; you shouldn't have to lift all of your furniture too. Instead, just slightly lift up each corner and place a square of wax paper underneath it. This will help you easily glide the hefty sofa over a few feet while you deep clean underneath it. As a bonus, it also allows you to move the furniture right back in place because it will prevent the wetness from absorbing into the wood of the furniture's legs. You'd be surprised at how many allergens in the home come from furniture.
Floors: When it comes to your floors, opt for a two-in-one floor cleanser that includes wax. This will create a seal over your floors to help them look better all year long.
Furniture: Make sure you follow the fabric's cleaning codes before attempting any cleaning, and always test your cleaning method on an inconspicuous place of the fabric just to be sure.
End Small
Even though the big items are clean, it's important that you remember to clean the items in your home that look clean. Oftentimes, these are actually the most bacteria-ridden places.
Walls – They look clean enough, so you can just skip right over them, right? Wrong! A lot of dirt and bacteria can hide on your walls, so you want to make sure to wipe them all down at least once per year. The good news is the process is easy. The bad news is the walls offer a lot of surface space that requires wiping. Use a simple sponge and dishwashing detergent to cut through the dirt and grime, and have a sponge mop on standby for those hard-to-reach places.
Doorknobs – These are often the number one place for hands to grab in your home, so they are likely covered with germs. Don't skip cleaning a single one.
Air Filters – You can't exactly see the air in your home, but it is likely full of pollen, dust, and toxins. Luckily, this problem is as easy as changing out your air filter. Changing your air filter regularly is the single best thing you can do to improve your indoor air quality. And to make sure your air stays clean all year round, you can even sign up for automatic delivery.
Spring-cleaning may not be your favorite task of the year, but once it's complete, your home will be shinier and your family will be healthier.
LIKE WHAT YOU'VE READ?
Enjoy this article? Share it with others using the share buttons. To get the best articles on air filters in your inbox – sign up for the QualityAirFilters newsletter: