Award Amount: $1,000
Deadline: March 31st, 2017

Applicant Eligibility Requirements
Open to high school seniors or college students who are legal residents of the United States
Scholarship payable to the winner who should be living in the United States
Student must enroll in semester beginning no later than Fall 2017
Winner is not based on financial need
Relatives of QualityAirFilters.com staff may not enter
Home-schooled students may apply so long as your course of study is equivalent to a high school senior
Applicants required to submit a video (see "Make A Video" below for details)
Applicants required to "like" QualityAirFilters.com's Facebook page to be considered
FILL OUT APPLICATION

See complete contest information before applying. Please read all requirements carefully.

Entries that do not meet ALL requirements will be automatically disqualified from the contest without notification to the student.

Any scholarship inquiries may be sent to QAFscholarship@gmail.com. Do not mail application. Physical forms are not accepted.

QualityAirFilters.com

11 Greenway Plaza

Suite 3150

Houston, TX 77046

Eligibility
Open to high school seniors or college students who are legal residents of the United States
Scholarship payable to the winner who should be living in the United States
Student must enroll in semester beginning no later than Spring 2017
Winner is not based on financial need
Relatives of QualityAirFilters.com staff may not enter
Home-schooled students may apply so long as your course of study is equivalent to a high school senior
Applicants required to submit a video AND "like" QualityAirFilters.com's Facebook page to be considered
Read complete contest information before applying. Please read all requirements carefully.

Entries that do not meet ALL requirements will be automatically disqualified from the contest without notification to the student.
Submission Method
Upon completion of the application form, the student must submit a video before eligibility is granted.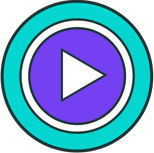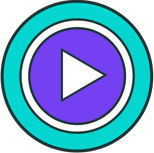 VIDEO
1. Post a 10-30 second video creatively responding to the following prompt:

On average, QualityAirFilters.com time-saving model saves you an extra hour a month. "What would you do with your extra 12 hours a year?"

2.Video entries are to be 10-30 seconds in length.

3.Videos are to be submitted via YouTube, Facebook or Twitter with 1) a short description of what you'd do with your extra 12 hours a year 2) a link to QualityAirFilters.com and 3) must include the hashtag #12ExtraHours. Once you submit your video on any of these platforms, be sure to grab the video link and include it in your application form here.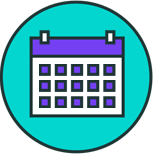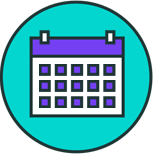 TIMELINE
Applicants may submit entries from September 1st, 2016 through March 31st, 2017. Winner will be announced and awarded the scholarship in April.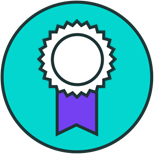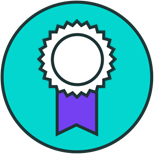 AWARDS
One (1) winning applicant will receive a $1,000 scholarship. Award money is to be applied to cover winners educational expenses in the field or major of their choosing. The receipt of this award by the winner is subject to the following conditions: All monetary awards must be applied to cover winner's college, university or vocational school tuition and education-related expenses, such as room and board or books and supplies. Under no circumstances should monies awarded to winners be used toward non-educational expenses.

All Rights Reserved

QualityAirFilters.com reserves the right to terminate this promotion without notice as deemed appropriate to QualityAirFilters.com. Notwithstanding said termination, the scholarships will be awarded as set forth in these Official Rules.

Limitation Of Liability

QualityAirFilters.com is not responsible for any incorrect or inaccurate information, technical error, or human error which may occur in the processing of entries and submissions. QualityAirFilters.com assumes no responsibility for any error, omission, interruption, deletion, defect or alteration of entries. QualityAirFilters.com reserves the right, in its sole discretion, to cancel, terminate, modify or suspend the QualityAirFilters.com Scholarship, in whole or in part, at any time.

Selection of Finalists

Following the, 2017 deadline, QualityAirFilters.com will contact the winner via email.

Selection of Winners

One (1) winner will be selected from among the applicants, notified and announced in May. The odds of winning depend on the quality of each entry. The decisions of judges are final. Winner will be notified via email. Acceptance of award constitutes permission (except where prohibited by law) to use winners names, cities, states, likenesses and/or voices for purposes of advertising, promotion and publicity without additional compensation. Awards will be sent to the winner after all required proof and documentation is received.

Terms & Conditions

By entering, participants agree to be bound by these Official Rules and the decisions of QualityAirFilters.com, which shall be final. All applicable federal, provincial, state, and local laws and regulations apply. Except where prohibited by law, participation constitutes the participant's consent to QualityAirFilters.com's use of their names, cities and states of residence, and entries (videos) for advertising, publicity, and promotional purposes in any media, online or offline, without further permission, consent, payment or other consideration. If, for any reason, the promotion is not capable of running as planned, including infection by computer virus, bugs, tampering, unauthorized intervention, fraud, technical failures or any other causes which corrupt or affect the administration, security, fairness, integrity or proper conduct of the promotion, QualityAirFilters.com reserves the right, at its sole discretion, to cancel, terminate, modify or suspend the promotion and to select winners from among all eligible entries received prior to the date of termination. QualityAirFilters.com reserves the right to amend or modify the Terms & Conditions at any time during the promotion.